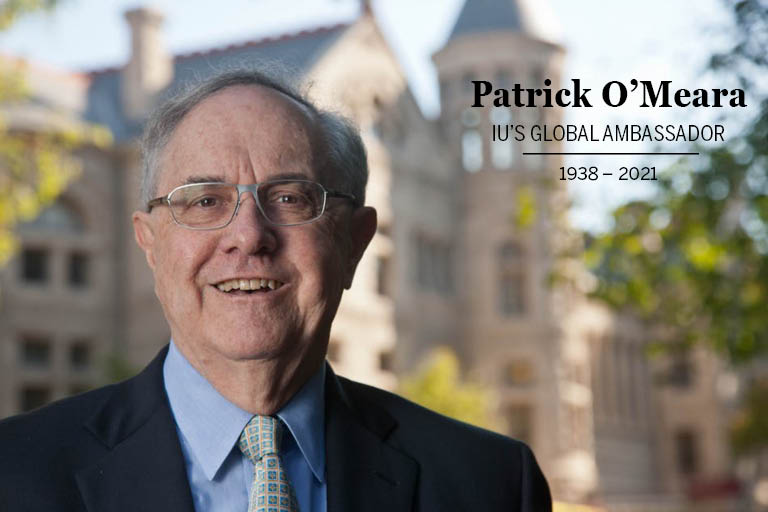 The Indiana University community mourns the passing of Vice President Emeritus and Professor Emeritus Patrick O'Meara. He was one of the principal contributors over many decades to building and expanding IU's international engagement and presence that have become such a distinctive part of an IU education. 
IU's Global Gateway Network
Our Gateway offices serve as portals that link IU students and faculty to opportunities around the world, and that connect internationally based students, alumni, and partners to IU.
Explore IU's global engagement
We provide many programs and services that advance the international dimension of teaching, learning, research, and service at IU. Explore what we have to offer.
Upcoming global events
Art as Resilience in the Anthropocene
Join us for a conversation on the eco-pocalyptic visual culture of the Anthropocene, future imaginaries from Asia, and ecological art as a space of resilience.
The International Student Experience
Knowledge.
This session explores the journey of the many international students, scholars, and employees at Indiana University as a way to build more effective bridges between u
See more global events
Learn more about IU's global presence