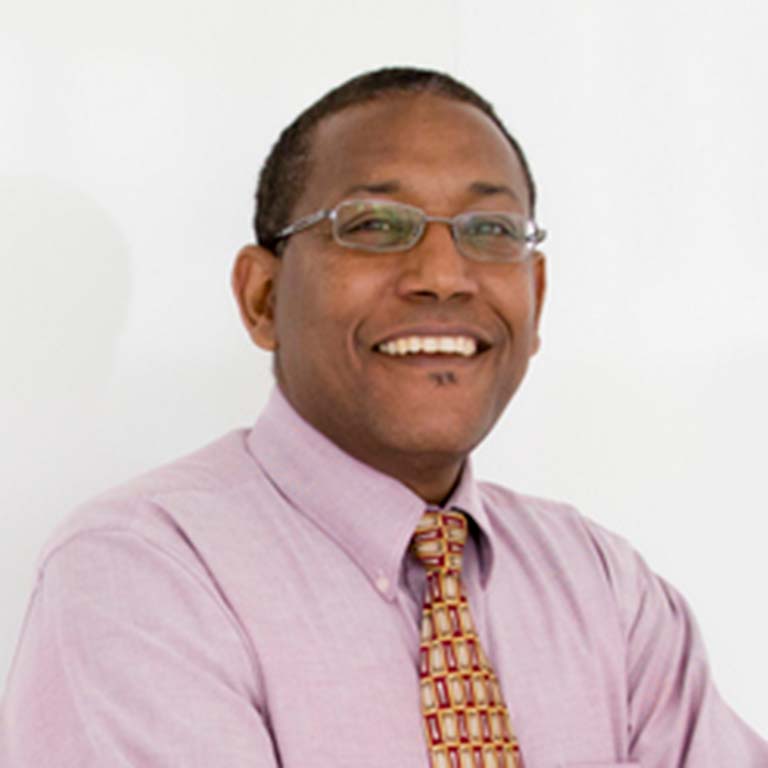 Phone:

812-855-7012

Email:

talemneh@iu.edu

Website:
Department:

Executive Leadership
International Development

Office:

Office of the Vice President for International Affairs

Campus:

IU
Biography
A Fulbright New Century Scholar, Teshome Alemneh earned his doctorate in earth sciences (soil sciences and land evaluation) at Ghent University in Belgium. Before joining IU in 2015, Teshome served as the program officer for Africa at the American Council on Education (ACE) office of Higher Education for Development (HED). In his position he effectively led and managed more than a dozen multimillion-dollar higher education partnership projects in Burkina Faso, Ethiopia, Ghana, Kenya, Liberia, Malawi, Senegal, South Africa, South Sudan, and Uganda.
Since 2008, Teshome has worked closely with IU regarding its partnership with the University of Liberia and the Tubman National Institute of Medical Arts to rebuild Liberia's health and life science academic programs and to address a national shortage of health care workers.
Teshome held numerous educational and administrative posts in his native country of Ethiopia. From 2001 through 2005, he served as Ethiopia's deputy minister of education, after leading the Department of Higher Education Academic and Research Affairs since 1998. Prior to working with the ministry, he held faculty positions as associate professor of soil science and land evaluation at Hawassa University and Ambo College of Agriculture.
Teshome is an expert in higher education development, particularly in sub-Saharan Africa with over 25 years of experience in national-level policy making and leadership, teaching and research, project/grants management, and international education and capacity building. He has published journal articles, a book and book chapters, consultancy reports, and presentation papers on higher education issues in Africa.